Company Overview
Our firm is focused on the development, ownership and management of first–class office buildings in North America and Europe.
Property Group Partners, formerly Louis Dreyfus Property Group, is a fully integrated real estate company with over forty years of experience building premier properties and luxury landmarks. Headquartered in New York City with offices in Washington, D.C.; London; West Palm Beach, Florida; and Wilton, Connecticut, our firm is focused on the development, ownership, and management of first-class office buildings in North America and Europe.
Since our founding as Louis Dreyfus Property Group, we have remained committed to reimagining cityscapes and revitalizing neighborhoods. These beliefs are carried throughout our current work with a "beyond LEED" program for sustainable buildings and groundbreaking engineering solutions.
Examples of Property Group Partners' internationally-recognized quality of development and operations include the Four Seasons Hotels in Georgetown, Washington, D.C. and Jackson Hole, WY; Station Place, the 1.6-million-square-foot development connected to Union Station that is the headquarters of the SEC; 860 Washington Street on the High Line in New York City's Meatpacking District; Capitol Crossing, a 7 acre state-of-the-art development that spans 3 city blocks and offers 2.2 million square feet of commercial office and ground floor retail space in central Washington, D.C.; and 52 Lime Street in London, England.
Capabilities

Development
Our development efforts are led by senior executives and supported by in-house market research, financial analysis, marketing operations, and property review. We dedicate world class human and financial resources to all of our markets and opportunities, and have earned a reputation for completing successful transactions with speed and efficiency.  Our complete understanding of planning, design development, pro forma and financial analysis, construction, and marketing enables us to undertake new developments and take advantage of existing opportunities.
Property Group Partners works with leading architects and designers, including Kohn Pedersen Fox Associates, Pritzker Prize-winner Kevin Roche, and David Childs of Skidmore, Owings & Merrill.

Leasing
Property Group Partners has many years of established investment between high quality tenants and brokers in our major markets. These important relationships provide us with an intuitive ability to understand our clients' spacing requirements and allow us to structure optimum leasing deals.
Our regional officers and property managers remain aware of all tenant needs as well as shifting market conditions – as they are always directly involved in the marketing and leasing of their properties.
Our firm's experience and record of success in this area allow us to create value in not only owned and developed properties, but also to reliably assess potential new investments.

Management
Property Group Partners takes pride in managing all aspects of our property assets with the right operating controls firmly in place, including centralized cash management, lease administration, accounting, and construction supervision.
Local Management allows our firm to establish and maintain outstanding tenant relations by providing a direct relationship between tenants and landlords, which enables us to stay informed of any market shifts or tenant needs.
Office Locations
Property Group Partners
375 Park Avenue, 35th Fl
New York
,
NY
10152
Phone:
212 490-2626
Fax:
212 490-1060
Property Group Partners
200 Massachusetts Avenue NW, Suite 420
Washington
,
D.C.
20001
Phone:
202 470-4900
Fax:
202 470-4889
Property Group Partners
20 Westport Road
Wilton
,
Connecticut
06897
Phone:
203 761-8110
Fax:
203 761-8190
Property Group Partners
525 Okeechobee Boulevard
West Palm Beach
,
FL
33401
Phone:
561 650-0900
Fax:
561 650-0939
OUR TEAM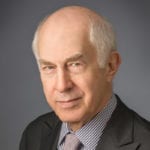 Jeffrey Sussman
Jeffrey Sussman established Property Group Partners in 1971 to assemble a portfolio of first-class office buildings for the Louis Dreyfus Group in North America and Europe. He has been substantially responsible for the growth of the company and for the development, acquisition, and management of over 10 million square feet since its founding. He oversees all aspects of property development from project conception and acquisition to building design and management systems.
Mr. Sussman has supported the development of green building strategies that promote energy efficiency and environmental sustainability. He is a vice chairman of the board of trustees and head of the finance committee of the Bank Street College of Education and is a member of the board of trustees of the Jackie Robinson Foundation. Prior to forming Property Group Partners, Mr. Sussman worked as a commercial real estate broker in New York City. He is a graduate of Cornell University with a degree in industrial and labor relations.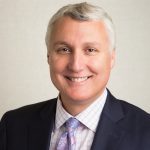 George W. Cantrell III
George Cantrell oversees all of the day-to-day operational activities of the PGP real estate portfolio. For the past 30 years, he has been involved in the development, construction, leasing and management of industrial, office and retail projects throughout the Washington, DC metropolitan region.
Cantrell previously served as Vice President, Managing Director of Republic Properties Corporation. There he oversaw the leasing and management of approximately 2.5 million square feet of commercial office space in Washington, DC and 1,200 multifamily assets located in Virginia, North Carolina and Florida. Prior to Republic Properties, he served as Vice President, Director of Operations of Monday Properties, where he directed the day-to-day operations of a portfolio of approximately four million square feet of third party and company owned assets in Virginia and Washington DC.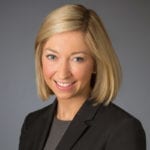 Callie Burns
Callie (Clemons) Burns works on all operations pertaining to the ongoing acquisition, development, leasing, and management of real estate assets. Prior to joining Property Group Partners, she worked as an associate with the agency leasing team for Cushman & Wakefield in Washington, D.C.
Ms. Burns earned her B.A. from Washington and Lee University and her J.D. from the University of Texas School of Law.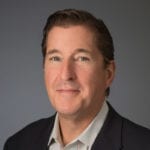 Terrence Parker
Terrence Parker coordinates design development and construction management for interiors and infrastructure projects in the northeast region. Before joining Property Group Partners in 1998, he worked for Credit Suisse North America as the director of facilities management and with Turner Construction Company as the project manager for multiple design/build interiors construction and infrastructure projects. Mr. Parker graduated from Rochester Institute of Technology with a degree in civil engineering and has an associate's in construction management from the State University of New York.
Vice President
Construction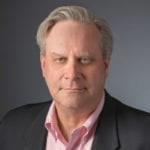 Blaine Carter
Blaine Carter is a project executive for Property Group Partners and is responsible for coordination of design, jurisdictional approval, and construction for development activities in the Washington metropolitan area. Experience with the Louis Dreyfus Property Group included overseeing the design, permitting, and construction administration of the 1.5 million square feet, three phase Station Place project next to Union Station.
Prior to Louis Dreyfus Property Group, Mr. Carter worked for The JBG Companies, a Washington-based commercial and residential developer, for 17 years. During his tenure at The JBG Companies, he was involved in tenant improvement coordination and then was a member of the program management teams providing third-party development services to the Washington Post on its College Park Printing Plant and the D.C. Convention Center on the new Convention Center.
Mr. Carter is active in the D.C. Building Industry Association and ABC, and is also involved in mentoring young professionals entering the construction industry. He graduated from Trinity College in Hartford Connecticut where he received his Bachelor of Arts in economics.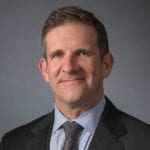 Ted Hallinan
Ted Hallinan, a registered architect and member of the American Institute of Architects, is a LEED accredited professional with over 30 years of experience in all phases of development and construction. Prior to joining Property Group Partners in 2002, he was an advisor to the Washington Convention Center Authority in the construction of its new $850 million facility. Mr. Hallinan has worked with The George Washington University and several other notable organizations while engaging with other development concerns and architectural practices based in Washington D.C. He has a bachelor's degree from SUNY Buffalo School of Architecture.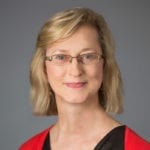 Glenna Roones
Glenna Roones has worked for Property Group Partners since October of 1990 in the area of lease administration and financial analysis. Prior to joining Property Group Partners, Glenna worked as a financial analyst for a holding company and an assistant controller in the manufacturing facility for a soft drink bottler, canner, and distributor in the Indiana, Ohio, Virginia, and West Virginia region. She holds a B.S. in business administration with a concentration in accounting from Concord College (now Concord University).
Corporate Secretary & Director of Lease Administration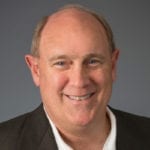 Tom Shillieto
Tom Shillieto has been with Property Group Partners since 1997 and is currently the controller and assistant secretary, as well as holding equivalent positions at various affiliated joint ventures. Prior to joining Property Group Partners, Mr. Shillieto was a certified public accountant with the audit practice of Arthur Young (predecessor to Ernst & Young) and the Louis Dreyfus Group. Mr. Shillieto graduated summa cum laude with a B.S in accounting from the State University of New York at Albany.
Vice President & Chief Financial Officer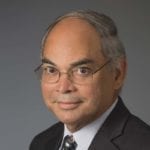 Jose Cabrera
Jose Cabrera joined Property Group Partners in 2016 as Vice President, Human Resources and has been affiliated with the company for over 30 years while at the Louis Dreyfus Group in North America. His experience includes executive compensation programs, retirement plans, health and welfare benefit plans, federal taxes relating to compensation, and benefit plans, budgeting, payroll management, and human capital management. He has a Bachelor of Business Administration in Accounting and Finance from Iona College, New Rochelle, NY.
Vice President of Human Resources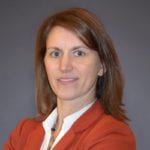 Ashley Klem
Ashley Klem joined Property Group Partners in 2020 as treasurer and controller. She is an experienced financial executive with in-depth knowledge of the real estate industry from property management and accounting, to real estate development and private equity. Prior to joining PGP, Ms. Klem has held positions including chief accounting officer, fund controller and controller. Ms. Klem earned a M.S. in finance and investment management from Sacred Heart University, as well as B.S. degrees in accounting and business administration.